As Nigeria marks 53 years of independence, patriotic citizens have been praying for a better nation. Admitting there is practically little to celebrate after over half a century of nationhood, not a few are, however, confident and hopeful that our present challenges are surmountable and the future bright. 
FRAGRANCE, artiste
There're many things to celebrate about Nigeria! There's peace at least in most places and we are still alive. And I believe when there is life there is hope to make things right. Even though we really cannot place a finger on anything right now doesn't mean it won't get better. We must keep encouraging ourselves that one day Nigeria will come out as great as we all hope it should be, "well organised". The greatest challenge is that Nigeria as a nation is not organised and another is greed!
Someday, we are all still hoping and praying that it will all work out for good.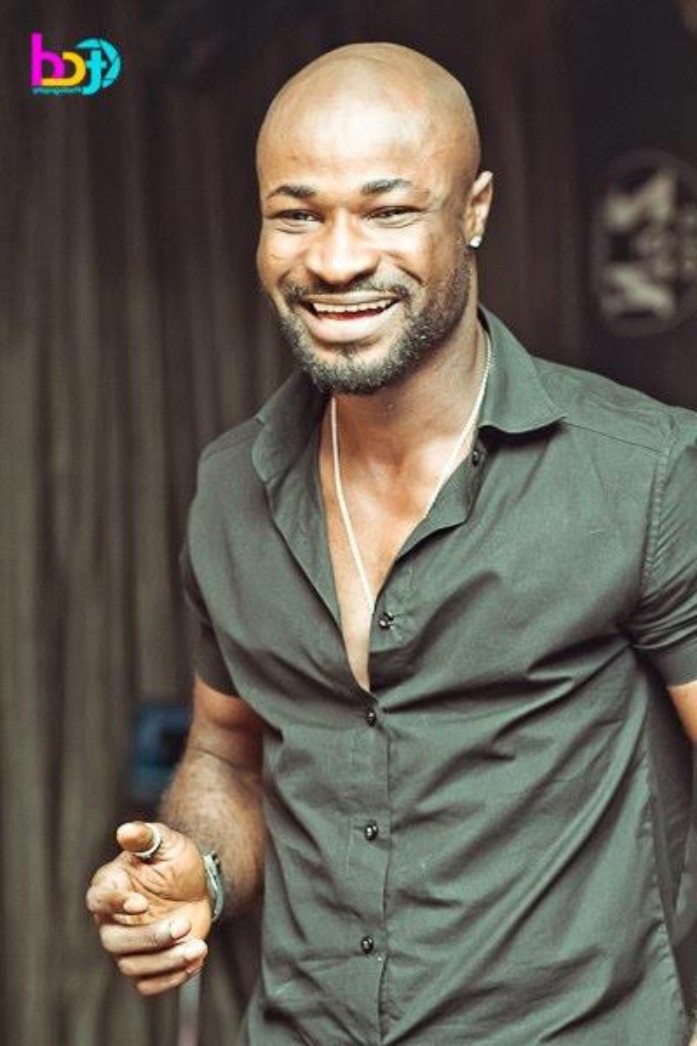 HARRYSONG, artiste
The only thing to celebrate right now is the Nigerian music industry. Our greatest achievement right now is the Nigeria music industry.
The greatest challenge we're facing right now is piracy, but God will do it for us one day, Nigeria is a blessed country, and by God's grace we will make it to the top. God bless my fans, God bless Goodluck Jonathan, God bless Nigeria.
LAWRENCE ONUZULIKE,producer
Yes, there are many things to celebrate about Nigeria at 53. Democracy and freedom of speech are our biggest gains. The fact that the press can openly discuss issues concerning the government without fear is encouraging.
Inadequate power supply and in security are part of our biggest challenges in Nigeria. I am already proud of my country.
LEYE ADESHILE, actor
The only thing we have achieved is GSM and it's still engrossed in a lot of havoc. Our challenges are the leaders who refused to put things right, like the way it is in western world and they see it when they go there. I pray for a change, but for now, Nigeria has nothing to be proud about.
FUNKE KUTI, PR
We have every reason to celebrate Nigeria at 53. Despite all our issues, we are still standing as a nation. Sadly or should I say with Glory to God even with all the problems we have, Nigeria has not disintegrated. Nigerians are very resilient. We have to thank God that we have not been torn apart. We are alive to see Nigeria at 53. All we can do is to continue to hope and pray that things get better.
That's really hard but I'm not a very political person. So I will have to say maybe in the area of sports, Nigeria has so much potential to lead and be a force to be reckon with but we still have a long way to go.
Greatest challenge facing us as a nation is corruption! It has eaten into the very core and essence of this great nation of ours. Everywhere, there is some form of corruption and it gets worse every day. Even the man on the street is not ready to assist you without asking -"what's in it for me!" Leaders are earning huge amounts and the common man is barely living. Our leaders are the biggest problem in this country. There's a saying that goes, "Leadership by example." If we follow that saying there will be new Nigeria today.  In the midst of so much opulence, the marginalised common man is watching.
My dream for Nigeria when I was much younger is definitely not where it is right now. I was born in the era when we didn't have gates or fences and it was safe. I really don't know if Nigeria will get there in my time and I pray, by God's grace, to live very long so that I see Nigeria where corruption ends and we have leaders because they love our country not because of how much money they can make. All basic amenities and infrastructure works. Most of us and our leaders travel out and take for granted these basic human needs and yet we are willing to live without them at home and instead supplement the lack of steady energy with generators, create our own water supply and other basic necessities. Entrepreneurs encounter high overheads and they are supposed to be the sector that sustains the economy daily.  But I love my country and will not give it up for anything, though I wish it could be a better place.
ANTAR LANIYAN, producer
Yes, we need to celebrate because if every other thing failed, entertainment didn't. We're still growing. The only achievement so far is the GSM we're enjoying. And the greatest challenge facing the country is corruption. I believe if that is out of our way, we will definitely move forward.
HALIMA ABUBAKAR, actress
There is nothing to celebrate about Nigeria at 53. I will just say happy birthday. I am yet to see any achievement in the country except in Lagos State.
The greatest challenge facing the country is leadership. Until we get it right, we can't move forward.
EJIKE ASIEGBU, actor
Yes, Nigeria is worth celebrating as a nation, having seen it all in the last 53 years. Our greatest achievement is remaining as one big nation.
The greatest challenge facing us is leadership. I hope that Nigeria would be a place we can be proud of one day.
SENATOR, comedian
There are so many things to celebrate, but many more to work on. The unity that has consciously or unconsciously been maintained all these years. It's a great achievement. War torn Somalia, Sudan cannot say the same.
The greatest challenge facing the country is that of corruption and commitment to patroitism. Definitely, there's hope for a greater Nigeria. I believe so much in Nigeria. Every great country we know today had such challenges. So, Nigeria shouldn't be an exception.
Related Stories:
Comments
comments