Shopping malls ignore security threats
FOLLOWING the terrorist attack at Westgate Mall, Nairobi, Kenya on Saturday, September 21, 2013, Nigerians are panic stricken and have shunned popular shopping malls.  Some are even scared that Nigeria is not prepared for such attack and have decided to stay away from the malls.
ENCOMIUM Weekly's checks on some of the popular shopping malls in Lagos such as Ikeja City Mall, E-Centre, Silverbird Galleria and The Palms Shopping Mall, revealed the adverse effect the incident has on shopping malls.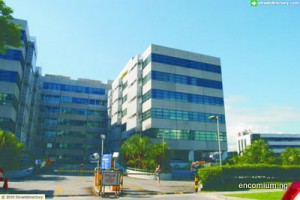 E-CENTRE – Following the Kenyan Westgate Mall massacre on Saturday, September 21, 2013, ENCOMIUM Weekly visited one of the most patronized malls in Lagos, E-Centre, on 1-11, Commercial Avenue, Sabo, Yaba on Thursday, September 26, 2013, to check out security beef up that the authority of the mall has put in place.
We gathered that security measure in E-Centre remains the same old routine as nothing has changed about checks. Activities remain the same, the street remains busy as cars are parked everywhere.  We were not able to speak with the authorities as everybody declined comment, but we spoke to some people there.
ELIZABETH SHODIPE, Student
Did you hear about the Kenyan Westgate Shopping Mall massacre?
Yes, I did and it is really terrifying.  I pray God should grant those that died peace in heaven.
Do you feel safe coming to E-Centre?
It is a bit safe here, because here in E-Centre it is somehow safe.  The security here checks bags and you can't park your car inside.
Are you satisfied with the security measures they put in place here?
They can do better, they should improve it because this people bombing up and down improve their skills every day.
Did you hear about the Kenya Westgate Shopping Mall massacre?
Yes, I pray such should not happen here in Nigeria.
Do you feel safe coming to E-Centre?
E-Centre is still better compared to some other malls.  Here they check bags, you can't bring in your car, you have to park outside.  I come here almost every week because I eat in White House too.  Sometimes, after eating I check in here to buy ice cream.
Are you satisfied with security measures they put in place here?
They should improve it, more security camera, increase the security in the mall.
THE PALMS SHOPPING MALL – ENCOMIUM Weekly visited The Palms Shopping Mall, Lekki, Lagos on Wednesday, September 25, 2013, and we observed that security wasn't beefed up.  Things remained as they were, with no sort of extra security check. Normally, there should be a bomb detector to scan cars coming in and out of the mall, a routine check of the booths of all the cars driving into the mall and also a search on the bags of people coming in by foot and probably extra CCTV cameras to the ones already installed.  Though ENCOMIUM Weekly tried to speak with the authorities in charge of the mall, they refused to talk, we then decided to speak with some of the customers.
Mr. Adekunle, a visitor to the mall said he wasn't scared, and he believes what happened in Kenya will definitely not happen here in Nigeria.
Tolani, a student of the University of Lagos, said he just came around to see a movie and would immediately leave because he was scared and not sure Nigeria is prepared in case such a thing happened.
Pelumi Adeboye, a caller at Shoprite said she wasn't scared though she knows the authorities and those in charge aren't fully prepared for such attack or emergency.  She further implored that they beef up and improve the security system at the malls and public places across the country.
SILVERBIRD GALLERIA – During a visit to Silverbird Gallery, Victoria Island, Lagos on Thursday, September 26, 2013, we were able to gather that the security at the Galleria is nothing to write home about.  That is, the security officers are not going the extra mile in checking shoppers going in and out of the premises.  At a proper mall, there should be bomb detectors to check cars coming in and going out.  They should have a metal scanner which would be used in checking individuals from head to toe.  Also there should be a male security officer who would scan and check all males and a female security officer who would also scan and check the bags of women going either to shop or to see a movie.
Efforts of ENCOMIUM Weekly to speak with at least one of the authorities in charge of the mall, proved abortive.  We now spoke with people at the mall about what they feel on security beef up at the mall.
Olufemi Williams, Shopper
What are you doing at the Galleria?
I came here with my family to do some shopping.
Would you say there is adequate security in reference to the attack at Westgate?
For me, I would say no, because in a country like Nigeria, there is no good security system not to talk about a galleria where lots of people go in and out daily.
What do you recommend should be done?
I recommend that if the country cannot provide a good security system and make the lives of their citizens a priority, then owners of the malls should provide adequate security system and also provide adequate facilities to enable them carry out their duties efficiently and smoothly.
ADEOLA SHOMEFUN
What are you doing at the Galleria?
I was bored at home and I decided to come watch a movie.
Would you say there is adequate security in reference to the attack at Westgate?
Wow!  That incident really scared me and I wondered, if such attack should happen in Nigeria, I think we would all be wiped out in no time.  Not only those in the galleria but even people outside as well.
What do you recommend should be done?
The galleria should equip its security officials with adequate facilities.
KAZEEM ADEBERO, Security
Is it true you have beefed up security in reference to the attack at Westgate?
Yes, we are getting stronger by the day.  We are trying to ensure that what happened at Westgate in Kenya, does not happen here at Silverbird Galeria.
ADEGOKE SANNI
Is it true you have beefed up security in reference to the attack at Westgate?
Of course.  We are always at the top of our game and we make sure that the safety of whoever goes in and out of this galleria is our priority.
However, ENCOMIUM Weekly's checks on the 'Aftermath of Westgate attack,' we were able to gather that Nigerians who visit the galleria, are not comfortable shopping because they feel anything could happen at anytime due to the loose security at the galleria.  Although we all know that there is no space to park inside the galleria but people park their cars outside or along the road.  We did not see them make use of bomb detectors, but all the same, the galleria should still provide the security officials with adequate equipment that would enable them be at the top of their game at all times.
SURULERE SHOPPING MALL – The security situation in Adeniran Ogunsanya Surulere Shopping Mall is indifferent to what is being experienced in other branches across the state.
A visit to the mall on Wednesday, September 25, 2013, shortly after Kenya President, Uhuru Kenyatta declared victory over mall attackers exposed the weakness of security personnel at the mall that housed several shops, including the popular Shoprite.
Although, there are bomb detectors checking cars as they drove in, there is no regular checking at the main entrance at the time we checked in by 3.30 p.m, and the situation remained the same till we left the place around 4.35 p.m.
"I don't think we're ready to fight terrorism with this kind of attitude," a shopper, Lateefah Farawe said, adding, "There is no security here. It's only God that's protecting us."
According to her, "Checking shoppers is not a regular routine here, even though there are security personnel.  Atimes, they check you before you enter, but in most cases, they don't.  Besides, the idea of checking bags alone cannot prevent terrorist attacks or maybe, there is CCTV mounted at strategic locations within the mall.
"We should be more security conscious."
Another shopper who identified himself as Dr. Lekan said, "I expect to see armed security personnel, not those ones (referring to security guards at the mall), who have nothing to defend themselves, not to talk of customers.  I pray it won't happen because we would all be dead before police come to our rescue.  To be candid, armed policemen should always be here, in case of emergency.  We need to be security alert to prevent possible occurrence of what happened in Kenya."
A regular customer at the mall, Shukrah Odufuye didn't play to the gallery when she said, "No security in Surulere Shopping Mall.  Shoppers go in and out without proper screening.  They only use metal detector when you go in, which is not even regular.  They need better screening method, which won't waste people's time and cause unnecessary embarrassment.  They need effective CCTV camera, plain clothe detective on 24-hour surveillance and all sorts.
"I can decide to shun the mall if there is no improvement.  My life is very important, even though God is the only security I know, they should improve.  Not only adults are patronizing the mall, children too."
The manager in charge of the mall was not available to speak on the security situation in the mall.  The security guards declined to comment, saying, "We're not allowed to talk to the press."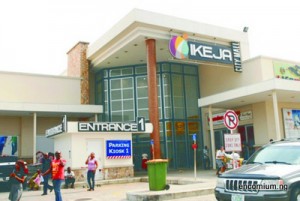 IKEJA CITY MALL – On Wednesday September 25, 2013, ENCOMIUM Weekly visited the popular ikeja City Mall (Alausa, Ikeja) to check the situation of things after the Kenya mall bomb blast.
The check was basically if security had been beefed up. There was nothing different, no extra security operatives. We spoke to visitors about what they think of the security.
JIDE ADEFIOYE –I think every mall should tighten its security, they should get detectors, because the security has to be tighter, these Boko Haram people have to be curbed.
WOLE ADENIYI – They have to be very conscious, they should deploy more security officers to the mall that would walk around the mall to check people, they should get more CCTV cameras and get people that would be monitoring the cameras, so that they would be able to deal with any miscreant.
IFEANYI ORJI – My opinion is that they should get soldiers and more policemen to secure the mall. I only see regular people, they don't have guns or detectors at all. All I pray for is that these Boko Haram people shouldn't even think of coming to Lagos at all.
GBENGA ADEPOJU – I think every door in the mall should have a detector, because it can be difficult to check everybody at the gate. It might cause traffic, every door should have a detector, especially the major entrances. With these, no one would even be able to carry arms into the mall.
– RASHEED ABUBAKAR, TOSIN ODUMOSU, TINUOLA JOSEPH, AJOKE ONITOLO and DOLAPO AMODENI
Comments
comments