-Flaunts score card
+ Her deal with President Jonathan
ON Thursday, February 27, 2014, the President, Actors Guild of Nigeria (AGN), Ibinabo Fiberesima took stock of her administration's one year in office.  From the historic visit of her exco and some Nollywood stakeholders to Aso Rock to her recent appointment into the board of National Council of Arts and Culture (NCAC), the star actress, former beauty queen and serial entrepreneur shared her vision for the Guild with ENCOMIUM Weekly.
Ibinabo also opened up on her love life which she sensationally declared 'stand still' as well as her relationship with Niger-Delta leader, Chief Ateke Tom, among other issues…
Congratulations on your recent appointment into the board of National Council of Arts and Culture (NCAC).  How does it feel to be so elevated?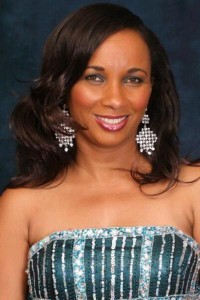 Thank you.  I feel great and I thank President Goodluck Jonathan for the opportunity to serve the industry in another capacity.
You have been inaugurated?
Yes, the board was inaugurated on Wednesday, February 26, 2014, in Abuja.
You have been AGN president for a year now, what has been your major achievements so far?
Getting a database for my Guild. I now know how many members we have in the states.  We have also acquired land for our national secretariat in Abuja, courtesy of President Goodluck Ebele Jonathan.  Another major achievement of my administration is the Health Management Organisation (HMO) plan which has been fully implemented with our members enjoying its benefits.  We have also embarked on training and have so far trained members in Lagos, Kwara, Kogi, Benue, Niger, Abuja, Plateau and Nassarawa.  I just came back from the United Kingdom and USA, where I had serious discussions with the British Equity and SAG-AFTRAA on collaborative arrangements for the betterment of my guild and Nollywood in general.
Our Benevolent Fund for the sick and aged members is still running though not yet fully launched.  There is also the Film/Drama Initiative which some states have benefited from while some are on location.  Other programmes we have successfully implemented in the last one year include our new identify card which comes with lifestyle benefits discount for AGN members on travel, holidays, shops on groceries, restaurants.
Visiting President Goodluck Jonathan on February 18, 2014, to confer him with the Grand Patron of our Guild is also a no mean feat.  In case you don't know, this is enshrined in our constitution.
What has been the gains of being AGN President?
Impacting the lives of our members, just seeing them happy.  Seeing them enjoying the fact that they belong to the guild which I lead, for me, is worth it.
What about your personal gains?
Personally, I don't make money here.  The same people I know, I still know. I think I'm here today as a leader based on my track record and hard work.
Can you talk about the pains of your job?
People who still don't want to accept change.  People who are still about where to make money to the detriment of society.  I'm talking about people that have refused to grow.  They are the ones who give us headache.
What more have you got for the Guild?
Wherever God leads us we would go.  We will continue to train our members.  We would continue to make life better for them.
On Tuesday, February 18, 2014, you visited Aso Rock with your Executive and some Nollywood stakeholders, what really informed the visit?
We went to see President Jonathan so he can transform the Guild.  In the industry I belong, there is no transformation and I want transformation.
But a lot of people say Jonathan is not doing well.  Are you praising him because you are from the South South?
I'm an Ijaw girl.  The President is doing very well.  He is transforming the country in all the sectors.  In fact, there is so much transformation in every sector.  Anybody that says he doesn't see it is lying.  I see it. I speak it.  I sing and dance it.   He is about to start doing more things for Nollywood.  As an Ijaw girl, I will totally and forever stand by my President.  And I know because he has done well in these other sectors, he would also remember us, especially when an Ijaw is AGN president.  For instance, we want him to sponsor the Motion Picture Practitioners Council of Nigeria (MOPPICON), as an Executive Bill. He is also going to call for the amendment of copyright laws.  If all these are done, the industry and the country at large is blessed.  Nollywood came out from nowhere but today we are a force to reckon with.  Oil cannot forever be our only source of income.  Our movies and our faces are now exports.  And the sooner government realized this, the better for us.
Again, the President and the First Lady, Dame Patience Jonathan totally love Nollywood and we love them too.
You are more like a personae non grata in Jos, Plateau State at the moment. They say you are calling for the removal of the boss of Nigeria Film Corporation (NFC)?
What I'm saying is that there is a transformation going on in every sector.  Since I became AGN President, I have not seen any change either in NFC or the National Film and Video Censors Board (NFVCB).  I'm not all that blind.  If there is a transformation going on, I expect it to happen in my industry, Nollywood. So, my stand is it is time they put people that represent the industry in boards and parastatals.  Those who understand creativity and the arts should head regulatory bodies.
I have been threatened.  I have been getting text messages warning me not to come to Jos, Plateau State for saying what I said. I stand by what I said.  I'm not saying they should sack anyone.  All I'm saying is people that represent and understands our industry should be put in positions of authority so we can feel their impact.
So, AGN has no problem with NFC boss?  You are ready to work with him?
We have no problem with him as long as he is ready to work with us. He is not working for the people of Plateau.  It is federal appointment, so we expect all Nigerians to benefit from the NFC.  The people crying and making their noise are from Plateau State.  The industry is so large.  Let me reach out, that's all I am saying.  I'm not saying sack him, but for future references, if nobody says I will say it.  All their threats don't scare me.  They even want to impeach the Plateau State chairman of AGN but they can't succeed.
Now, AGN has got a land in Abuja, FCT for its secretariat courtesy of President Goodluck Ebele Jonathan.  Are you excited by this development?
It is overwhelming.  It's a blessing to us.  This is the first time in the history of AGN that a serving president has remembered us.  And we believe that more of this will come to the Guild.  President Jonathan has been a blessing to us.  We are not even talking about all the intervention funds he has injected to the entertainment industry and Nollywood in particular.  We have $200 million and N3 billion lifeline, courtesy of our President.
What do you want to put up on the land?
AGN headquarters.  We are going to replicate the building in every state.  That is identical building so that when people come into a stage, they feel our presence.
We have our plan already for a befitting structure at the secretariat.
The position of some movie producers is that AGN cannot represent them, that they are your employers…
My dear, I'm a producer.  The only thing I don't do is directing.  I've been in this industry as long as a lot of them complaining.  I think I stand for the industry.  The demands I made to the President are all in the interest of the industry.  People should start thinking of progression and stop selfishness.  Nollywood is in dire need of transformation. If I'm the one that has reached the President for once and he received us, they should appreciate it.  They should stop all these segregations.  That's why we don't grow.  Those that are complaining, I wish them well.  This industry will grow with or without them.
What is the AGN you want to leave behind?
A well-structured AGN.  An AGN where members will enjoy being members.
A bit of your personal life, what's your love life like right now?
Stand still!
How do you mean?
No movement.  There is no love life.  My love life, if it ever exists, is totally tied to my kids.  And I'm happy.
How many kids do you have?
Five children, including my adopted kids. I have three biological children. I adopted two before and recently added one more child.
Why adoptions?
I love children.
How old is your last child?
She is six.
She looks big for her age?
She acts as if she is 15!  She tells you what to do, what to wear and how to wear it.
Do you see her going into acting or showbiz at large?
Yeah, her dad is showbiz and I'm showbiz.  What do you expect?
What is the relationship between you and her dad, Fred Amata right now?
We are the best of friends.  We have a child together, so we will always be friends.
So, if the hand of the clock returns, you can't be together anymore?
No.
So, it's over?
Yes, it's over.
Won't you get married some day?
(Pauses with excitement) Ah, marriage?  I will surely get married.  Don't worry about that.
What kind of man are you looking out for?
The grace will lead me.
What do you generally hate in men?
I don't know because every man has his own way of life.  It depends on whom you are dealing with.
All the allegations about dating Chief Ateke Tom, Niger Delta leader?
That's my big brother.  He has supported quite a number of us in the industry. He is somebody I respect.
Why are you passionate about charity?
I have a foundation, Ibinabo Fiberesima Care Foundation. And we do the best we can for the less privileged.  We will keep stretching out.  We recently went to Borno State with actors.
What is your assessment of President Goodluck Jonathan?
Mr. President is the most humble person I have ever met and I think he has Nigeria at heart.  I think with him, Nigeria will continue to be a better place.
– UCHE OLEHI
Related Stories:
Comments
comments