Family members, close friends, journalists and fans have started assembling at the 4, Gbaja Street, Surulere, Lagos home of
popular music producer, song writer and singer this afternoon (Tuesday, June 14) following the news of his death.
The house, opposite Randle General Hospital, is now only accessible to very known people as sympathizers are kept out.
encomium.ng reporters who arrived there before
2 pm
were not permitted inside. A bouncer is manning the gates and only welcoming those he's instructed to allow in.
We have seen the younger sister of OJB's eldest wife, who appears to be in charge. At a time, she came to escort some sympathizers in.
Also, the musician addressed as Jazzman Olofin (described by OJB as a brother) was sighted in the compound. But he drove away in a white car, avoiding questions from journalists, not too long ago.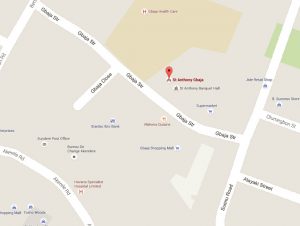 Over a dozen journalists are in front of OJB's house, in the rain, waiting to speak to those who can talk about the man and his last days. Arrangements are under way to get a canopy to protect them from the elements.
Many up and coming artists are also on ground to commiserate with the family.
Related Stories:
Comments
comments