At the moment, the market has so many hair extensions from Brazil, Peru, Malaysia, India and China. Hair extensions are lengthening one's hair by incorporating artificial hair or natural hair from other sources.
These beauty techniques are advanced and are used to change the hair drastically without looking unrealistic.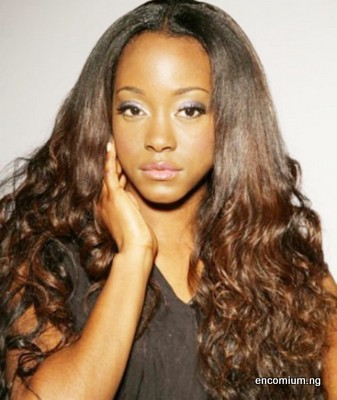 EUROPEAN HAIR
Naturally perfect for any type of hair extension. European hair can be found in different colours and lengths, curly, straight and bouncing curls.
The hair has grades and the price range is from N35,000 to N650,000.
CHINESE HAIR
Chinese hair extensions are gotten directly from the Chinese. With its ever nice texture, a lot of Nigerians rock this weave. Chinese hair prices start from N35,000 to N600,000 depending on the grade and texture.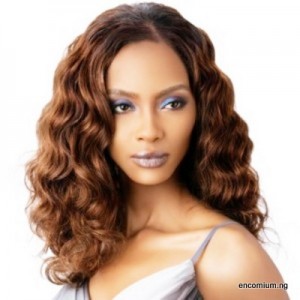 AMERICAN CHOCOLATE
Chocolate hair has the best texture of weaves. It is also the most popular type of hair extension ladies are rocking now because it goes for as low as N3,500, but it also has its very expensive one that goes for about N350,000.
It lasts very long and can be used over and over again.
PERUVIAN HAIR
Peruvian is virgin hair cut directly from donors in Peru, South America. It doesn't go through any chemical processing.
It comes in romance curls, dancing curls, bouncing spiral, and baby curls. The price range is from N50,000 to N400,000. Though there are some that have gone through chemical processing., They are usually cheaper.
INDIAN HAIR
Indian hair is the most popular type of air extension. Directly from India, Nigerian women go crazy just to have this weave. The original weave can be bought for N50,000 to N500,000.
It retains it curls and never pulls out like every other weave. It can be used for years, washed and treated over again. Maybe that's why ladies invest heavily in it.
MALAYSIAN HAIR
It has also been here for a while. Malaysian hair is gotten directly from Malaysia. It also comes in curls like kinky, French weave, U-curls, ringlets and baby curls. Malaysian hair is very free from chemical treatment, bleaching or even dying.
It is strictly virgin hair. The price ranges from N30,000 to N900,0000.
BRAZILIAN HAIR
Brazilian hair is gotten directly from Brazil. It is also a very popular hair extension. It also has curls like kinky, baby curls and tight curls. It comes in so many colours also. Its price range is from N50,000 to N500,000.
Related Stories:
Comments
comments