The situation of the Nigerian movie industry is nothing to write home about at the moment. The current economic situation in the country is not helping matters.
ENCOMIUM Weekly on Wednesday, August 3, 2016, spoke to producers and actors on how they have been fairing. They all put the blame on the poor economy and piracy.
They further agreed that due to the operation of pirates in the industry, there is poverty in the industry.
'Pirates only take advantage of poor economy'
-PRINCE IYKE OLISA,  producer
The state of the economy right now is affecting the movie industry even though the movies are not essential commodities. So, in other words, most people want to take care of their basic needs before they can watch movies, now because there is little money in circulation. Everybody is complaining. Power supply in Nigeria is bad and people sometimes we depend on fuel which is quiet high right now.
Nobody will want to buy fuel of N1,200 to watch a movie of N150. So, that is affecting us more than any other sector. But then, if I want to talk about piracy, truly piracy cannot stop, because the advent of internet and social media has already made piracy get into alarming level.
It is a global village, your work is no more protected.  Every day we see this work being pirated in a very bad way. That is why we keep begging the government to come to our aid. It is true that we cannot completely eradicate piracy but they should reduce it to the barest minimum. So, piracy is affecting the film industry now more than ever. One thing is that once the economy is as bad as it is, most are engaged in some illegal activities, which one of them is piracy. Since the economy is bad, most of them see piracy as reaping where you did not sow. All these things conspire to make the movie industry quite difficult.
So, the government has to do a lot and you also create the awareness to let people know that pirates are like armed robbers.
"The truth is there is no way the government can eradicate poverty. But we have to play our own part same as the government. The government should create enabling laws that can help us to prosecute pirates in a very easy manner. If we can have a mobile court, it makes it quite easy to prosecute these pirates, because the existing law is very ambiguous and time consuming.
You will find out that when you try to seek justice, the pirates will keep committing the crime and the case will die because justice delayed is justice denied. So, we are pleading with the government to bring flexible laws that will prosecute these people. The government has to fund the law enforcement agency to be able to fight this menace. Government should provide logistics that can serve the purpose."
'Piracy has done a lot of harm to us' -FRANCIS ODEGA,  actor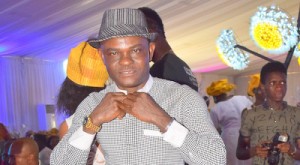 Piracy is a very bad development. I cannot imagine someone destroying another person's intellectual property because it is not easy to write scripts and people will ac and another person will come and destroy it. It is bad. Anyone that does it is removing food from the table of people who are struggling to make a living. There is poverty because it is the handiwork of pirates.
"I do not think the government can stop piracy. They have to allow the producers, directors, stakeholders and even actors to help them fight piracy. But the truth is these pirates are part of us.
If you get to Alaba, I can tell you that there are places where they forge other people's products. When you shoot a movie now, before you know it, it will come out in different VCDs and it will be sold for N100 or N150 and people will be patronizing them. So, if people can stop buying these fake CDs start and buying the original copies, it will be better.
'We need the right leader who is ready to deal with this matter headlong'
-ALEX EYENGHO,  Association of Nollywood Producers
For me, they are two separate things. We cannot just generalize on people's statement that there is poverty in the movie industry. Yes, there is piracy which is not peculiar to Nigeria. It is a global challenge, it is in Hollywood, it is in Bollywood and other European countries. The only difference about Nigeria and some other parts of African countries is that they have machineries in place to check the activities of pirates. They have laws which they enforce. Therefore, in the western world, piracy has been reduced to the barest minimum because the law there is that you can pirate but thou shall not be caught.
If you try it in a place like Nigeria, the pirates know that even if they are caught they will get out of it. Our laws in terms of enforcement of even the existing laws are even weak. We have an agency like the Nigerian Copyright Commission which has a sole mandate to fight piracy but that agency of Federal Government is weak in terms of fighting piracy.
Forget all the razzmatazz they do once in a while. They show containers they arrest but there are people behind those containers. Where are the people, how many people have they prosecuted, how many people have they sent to jail. Some of us have always said that pirates should be treated as criminals that they really are. They are intellectual property thieves. They should criminalize piracy without the option of fine, because these pirates are killing artistes and most artistes have even died as a result of the activities of these pirates.
But in terms of poverty, like I said, I am in the industry, I am not poor. I know a lot of my colleagues who are not poor despite the activities of the pirates but what I and my creative colleagues have been doing is to be more creative in terms of tapping into the available distribution network. So, we are now beginning to explore all options that we have ignored before now. So, I don't think there is a sweeping poverty in the industry because of the activities of pirates though it is kicking hard on us, but we are doing a lot about it until we are able to resolve this issue of piracy.
"There's corruption everywhere. We are just joking until you have the right leader who is ready to deal with this matter headlong. That is the only way piracy will be dealt with. I think President Buhari should sack the DG of Nigerian Copyright Commission and get someone who has the guts to fight and not ready to be compromised.
'Poverty in the industry is due to poor economy' -OPA WILLIAMS,  producer
The thing is we are working on our economy and whatsoever affects the economy affects the industry. That is to say that we have to upgrade and be more concerned about our production. Definitely, when poverty comes into the economy, there is going to be a lot of reduction in income.
The government needs to realize that poverty is an economic problem that needs to be addressed.
Related Stories:
Comments
comments