Yes, you don't need clothes!  You don't need cheap, uncomfortable and unflattering attires and accessories which diminish your profile and cheapen your status.  You don't need a lot of apparels.
What I've seen ever since I became conscious of style is how many bad clothes (I actually called them rags when I was an undergraduate) people parade in their wardrobe, and how they feel compelled to try each and every one, more interested in exhibiting quantity instead of quality.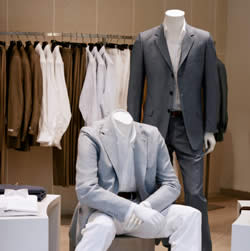 We enjoy showing how many things we have, no matter how dreadful majority of them look.  Every day, I see gentlemen who should be on the best dressed list, interested more in showing that their wardrobe is very large (but with rubbish items that should be incinerated!)
If you care about style, very good pieces should be preferred to an inexhaustible wardrobe.  You don't need rubbish clothes.
The rule is to understand your body and life, and pick the best items that flatter them.
Piece by piece, painstakingly assemble a wardrobe of beautiful items which score A*.  If it takes years, it is all good.
Related Stories:
Comments
comments