FORMER beauty queen and President, Actors Guild of Nigeria (AGN), Ibinabo Fiberesima has finally opened up on the man to spend the rest of her life.  In an exclusive interview with ENCOMIUM Weekly, the mother of three children (she adopted many others) told us her love story, how she was convinced he's the man she has been waiting for and wedding details.
On Fred Amata (the father of her last child, Zino), the 43 year-old actress and serial entrepreneur said they are in it together.
"He's not my enemy.  Fred is my baby's father.  Yes, he knows about my marriage.  He supports my marriage." Ibinabo also revealed the secret of her good looks as well as her leadership of AGN, among others…
You would be tying the knots this December, where is the wedding taking place?
In Port Harcourt, Rivers State.
Is it traditional or white wedding?
We have to do both o.
But you've not fixed a date?
Not yet.
So, how does it feel to finally get hooked?
It feels blessed.  I feel complete.  I feel God has finally answered my prayers.  I'm glowing. I'm excited because I love my husband to the bones (laughs).
What do you cherish most about your husband?
He's a God-fearing man. He totally adores me and the children.
It's like you've known him for years?
I went to school with him.  We were in the University of Ibadan.  And we've been best of friends.
What are his names?
I can't tell you. In December, you will know.
How are the kids taking it?
I think they planned it.  We met again after school.  We went on holidays with our families.  And the children urged us to formalize our relationship.
You have kids already, are you guys making more babies?
That's the grace of God.  We are a family.  We are complete.  We are blessed.  So, we look up to God for direction.
Have you really missed marriage all these years, having told the world in an interview you badly need a husband?
Just that companionship.  I have a complete family.  So, I don't think I have actually lost anything, but I think I have gained something now.  Together with my husband, I can achieve more.  He would also be better off, having found a wife and a good thing, like the Bible says.
You didn't tell us what he said he loves most about you?
My hard work.  The fact that I give my best to anything I do.  I think he loves that part of me.
We were wondering if your business, politics and active social life won't come in the way of your marriage?
Not at all.  My husband inspires me.  He gives me the courage and support to do a lot of things.  Again, he's like me to a large extent.  He encourages and supports me in all my endeavours.  He even gives me new ideas.  Like me, we do a lot of charity.  He loves children.  He said he wants to own an orphanage one day.  So, he's that kind of person.  I think we share a lot together.  He actually calls me his twin.
Is Fred aware of your marriage plan?
Definitely, why not?  He's not my enemy.  Fred is my baby's father.  Yes, he knows about my marriage.  He supports my marriage.
But a lot of people would be asking where he has been all these years you have been finding love?
(Laughs) All I can say is that God's time is the best.  We are now ready to begin life and our future together.
It's like you are even looking more beautiful now?
Thanks for the compliment.  May be because my husband is pampering me with love, affection and uncommon attention.
You didn't tell us how you felt when he asked you to marry him?
You won't believe I just said yes, knowing God has already approved our union.  And like I said, this is a man I have known from Adam.  So, it was easy to accept to marry him, knowing the kind of man he is.
How is Actors Guild of Nigeria (AGN)?
We are doing very well.
Are you pursuing new projects?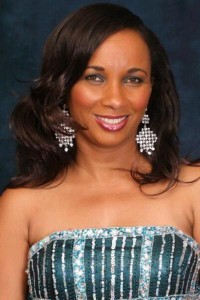 We've done a lot and we are still doing more.  Just last week, AGN secured a land in Abia, God's Own State.  We were in Umuahia.  The guild in the state gave the governor (Chief T. A. Orji) an award because of his support.  I would be collecting the C of O next week.
Since Abia State is generally perceived as backward, did you suggest to the governor how the guild can reverse this negative trend?
Yes, like I told the governor, the state has a youthful population.  And it's a game of numbers.  So, we all can work with the incredibly talented youths of Abia.  So, they have to associate with us (AGN), and we can better the lives of Abians.  Any state you see AGN, there is development and progress. It's who we are. But we really need government's support at all levels to achieve this.
How are you preparing for the forthcoming AGN elections?
That's for the AGN Board of Trustees to decide.  I'm only facing my job, which is to transform the guild.
-UCHE OLEHI
Related Stories:
Comments
comments