-as she bags endorsement deal with Fairy Washing Liquid
Being a celebrity, mother, wife and TV presenter and succeeding at all of them is no mean feat, but Iretiola Doyle has pulled it off.
The Tinsel star who recently bagged an endorsement deal with Fairy Washing Liquid, a globally recognized washing liquid spoke to ENCOMIUM Weekly about the deal, stardom and motherhood in this chat…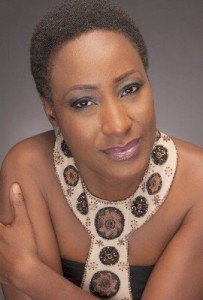 How does it feel being Fairy Washing Liquid brand ambassador?
It feels really good. I feel very pleased. It's a global brand. It was worth waiting for.
Is this your first endorsement deal?
It's my first major endorsement deal. I also have a deal with CIG Motors, a representative deal.
How long will it run?
Initially, one year. Of course, renewable.
How much is it worth?
Contractually, I am not allowed to reveal that.
Let's talk about your career. You feature more in TV productions than films, why that?
It's not intentional. We all take different paths to arrive where we are going. It just happened that at the beginning of my career, I got a lot more work for TV, that's why it is so.
Television is my forte. I have been there over the years in different capacities, as an actor and a presenter.
Let's talk Tinsel. How did you get the role?
I auditioned just like everybody else. It doesn't matter how big you are. It was a reading. I was called for a reading. I don't think anyone else was called for it. The way you get a role is you audition. Calling it a private reading is just giving it effizy. So, yes, I still audition.
Over the years, what has been the experience of working on Tinsel?
Working on Tinsel has broadened my knowledge. It has been a learning curve for me. I had to un-learn everything I knew when I got there. It has really helped hone my skills. Shooting that format is not like my other format. The advantage of working on Tinsel is that we do it every day. And if you do something over and over, you get better at it. That's why we are all so proficient.
You get to work and you are handed a script you've never seen before, and in a few seconds everything is in your head and you are ready to deliver. Such skills cannot be acquired without repeated practice.
It's a wonderful show glass. How often in a career is one given a platform where your show is being seen in 44 countries in Africa, Europe and Asia. Tinsel is a huge show glass. Imagine the number watching you every night. Money can't buy that.
Most actors who have been in the industry for long seemed to not re-invent themselves, but you keep coming stronger. How do you do that?
Oh! That's the truth of a career. Even if you are not an actor. As a banker for instance, if you keep performing your duties the same way, trust me, it's only a matter of time before somebody else takes your place. It is more so in a visual industry like ours. I mock my papers. I don't, for instance, take it for granted that I have done Tinsel for four years and I know my character inside out. No! When I watch the show, I look out for my performance. The downside of doing something every day is that you tend to get complacent. I am my hardest critic. I critique my work. I am harder on myself than on anyone else.  That's the way to go. You think of ways to do things differently. Otherwise, people will get bored and move on to the next act.
What drives you despite the success you've achieved?
Passion! I actually love what I do. I am living my dream. Acting makes my blood pump, especially when I see a juicy script. Excellence is another. When I set goals, I want to ensure that I achieve them.
Have you turned down roles before?
Oh, yes, several. It's either I didn't like the scripts, or we didn't agree on terms or my schedule could not accommodate it.
What do you look out for when accepting roles?
The character has to be memorable. It has to be a character that you'd remember and talk about for years. Also, the script has to be tight. The conditions have to be right. The director and producer are also important. They need to know what they are doing.
Apart from acting, what else do you do?
I am an actor and a broadcaster. I am a broadcaster in every sense of the word. I produce, present and write. I am also a mother and wife, and a socially conscious Nigerian.
Stories abound of celebrities both home and abroad who have said the media did this or that to their marriage. What is it like being a mother and wife in the spotlight?
First, nothing or nobody can do anything to you unless you allow it. Talking about being a celebrity and in the spotlight, if I were a doctor, an excellent one, would I let that get into my head? You see, this is why I shy away from the celebrity status. I tell myself that I am first an actor, fame and fortune come afterwards. They are secondary.
To me, this is a job. This is how I put food on the table. I think if you look at it that way, it keeps you level headed.
How do you remain grounded despite limelight, because it gets into one's head?
I have anchors. I have a family with a house full of kids. Let me give you a classic example. When my daughter was around 10, we had this stage play at Muson Centre. We performed to a standing ovation and I was feeling like an actor. I got home after the show and around 10pm, my 10 year old and about five friends of hers who were sleeping over to study walked up to me and said they were hungry. I had to go into the kitchen that night and fry dodo for them. I even tweeted about it, I said, 'so much for stardom. Star actress frying dodo for five 10 year olds.'
It just keeps you grounded. Which is why everybody in this business should have anchors, friends who would remind you that you are a human being beyond the huge media creation of who you are. There's a lot of hype, but where's the human being in the middle of all that? I am very protective of the human in me. I constantly stay in tune with the human part of me, regardless of all the applause.
You are a mom of five, wife, actress and a broadcaster. How do you juggle these?
It's a balancing act. You set priorities and make sacrifices. And I have great help as well.
You look really good. What are the beauty tips you don't joke with?
I am very careful about what I put inside of me in terms of what I eat. I eat everything but moderately. I get spots on my face very easily, that's really the part of my body I really pay attention to. You are not going to get a lot of work if you have a spotty ugly, face. So, I do not joke with my facial care. The rest are pretty easy. I enjoy going to the spa,  that's how I relax. You need to look good in this business. You can't be a star actor and have nasty skin, you won't get jobs.
How much did your growing up influence who you are?
A lot. All the experiences I've had, the good, the bad and the ugly have coloured my world view. It affects the way I react to situations. That's why I am pretty laid back.
What areas in the industry do you think needs improvement?
Everything, actually. There's always room for improvement. We've done great though. Never forget that this is an industry that was built on the passion of the people involved. The government only got involved much recently. Beyond just giving grants, the government should strengthen the structure and infrastructure.
Technically, we've done great. We now shoot films that are at par with Hollywood, but we need more financing. When you have money, you can dream big. I would like to see a situation where our scripts are tighter. There are very few scripts that cater to strong feminine roles. I've been fortunate to play most of them if you ask me. I would like to see writers who understand the female psyche and can portray strong female characters who have accomplished things through hard work, and not because they are bitches, witches or whores. As an actor, an area where I would particularly want to see improvement is management. The average Nigerian manager doesn't understand what the job is about. I would want a lot of professionals to come into this area. That way, we can focus on creativity, while the business people handle business.
We can't hide from it, Actors Guild of Nigeria (AGN) is in crisis. What do you have to say about that?
Absolutely nothing. I am not a member of that guild and I don't know what is going on there. I'd rather not comment on that.
Let's talk about the next generation of actors. What do you think they are not doing right?
I work in a very enclosed environment on Tinsel, and the next generation I see in that environment are going to take over. They have skills and have been thoroughly trained. In fact, I don't think the next generation is doing anything wrong. The OC Ukejes, Lala Akindojus, Damilola Adegbites, Beverly Nayas, Gideon Okekes are going to take over. It's just a matter of time.
What's the best advice you would give to a young person?
Know yourself from an early age. Know what you want and where you are going. Know your passion and have a dream. Also, get education and have some fun along the way.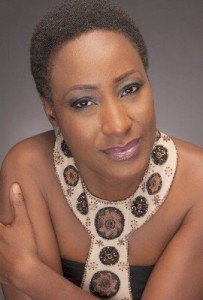 Related Stories:
Comments
comments